Are you a first time mom?
Are you a first time mom?
The First
Heartbeat to the First Breath
We love caring for pregnant women and want to be there to support you in your incredible journey. We know that having your baby is one of the most extraordinary events in your life. From hearing the first heartbeat to the first breath of you newborn, our caring team works hard to create an environment of mutual trust and respect where you are involved in decisions regarding your pregnancy care and delivery. At our clinic, you can be sure that you are receiving the highest level of personalized care for yourself and your baby.
Pregnancy Services
Routine & High Risk
Congratulations on our new pregnancy! This is an exciting time in your life, and the health of you and your baby is our top priority.
During your initial visits to our clinic we will review
your health history, perform a detailed physical exam, including Pap smear if indicated, and review pregnancy information. You will have screening blood tests and we will discuss further routine and optional screening for your pregnancy.
You will have several scheduled appointments with Spokane OBGYN through out your pregnancy. Please feel free to contact us with any questions you may have.
Pregnancy can be exciting and also overwhelming. The first sign of pregnancy is often a missed period, while other symptoms such as fatigue, nausea, and frequent urination may occur in the early weeks.
You should schedule an appointment with your doctor to confirm your pregnancy and start prenatal care. As your pregnancy progresses, your doctor will monitor your health and the health of the growing fetus.  It is important to listen to your body and communicate any concerns to us during office visits.
Click below to learn more about what you can expect through every step in your pregnancy journey!
In the first month of pregnancy your baby is about a quarter inch long and weighs less than one ounce. By about week 6, baby starts to sprout arms, legs, hands and feet. Hair, skin and nails develop between 5 and 8 weeks. By 14 weeks your baby is about 3.5inches long and weighs little more than one ounce with all major organs developed.
In the first three months you will experience many changes! Symptoms of pregnancy vary greatly between women; you may or may not experience:
Food cravings or aversions
In the first trimester you should:
Your baby is growing incredibly fast! He or she now has completely formed eyelids that react to changes in light. The entire body is covered in lanugo, a soft hair. Also the external genitalia become distinctly male or female! Your baby may start to suck his or her thumb now, as the sucking reflex is quite strong already. At about 20 weeks your baby is about 7 inches long and weighs between 10 and 12 ounces.
In the second trimester (weeks 13-28) you may experience:
Aches from stretching of uterine ligaments
Dark line may appear down middle of stomach
Brown patches may appear on face
* Fetal movement may begin to be felt towards the end of the second trimester
In the second trimester you should:
It's the start of your final trimester! Your baby's taste buds are developed and he or she can respond to the changing tastes of the amniotic fluid. Their skin is less wrinkly as fat begins to fill in their contours. Your baby can make grasping motions with their hands. At 28 weeks your baby weighs about three pounds and is approximately 11 inches long. In the last month your baby should put on about half an ounce of fat each day and the lanugo is almost gone.
In your third trimester (weeks 28-40) you may experience:
Need to urinate more often
Nipples may leak yellow, watery colostrum
Dark line may appear down middle of stomach
Pelvic discomfort, as baby may shift to a head down position
* Contractions may be Braxton hicks
In your third trimester you should:
If you experience any of the following symptoms call your Doctor's Office.
If you cannot reach your doctor's office, go to the nearest Emergency Room.
Closer to the end of your pregnancy we will discuss your delivery plans and answer any questions you have about your birth options. We deliver at Providence/Sacred Heart Medical Center.
Additional Pregnancy Resources
Click below for more information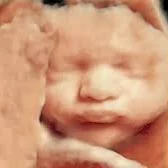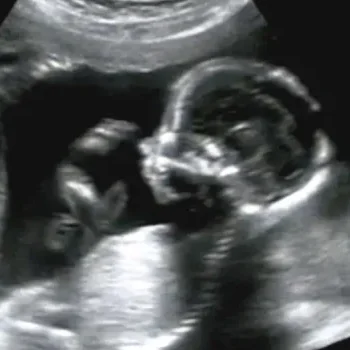 We are so excited for you and your pregnancy and love to be a part of this process in your journey. We offer several services separate from your routine prenatal care and strive to be competitive with our costs in the area.
Everyone including those who are not established patients with us can schedule an ultrasound with our offices.
B&W and Color digital images
Video clips sent via text message